Microsoft Office 365 recommends using a third-party backup solution to provide comprehensive backup and retention options, granular recovery, compliance, and additional security. It is important to evaluate backup options available and choose a solution that meets the specific needs of the business

Why Back up

Microsoft 365?

Protection against accidental deletion
Office 365 does not provide comprehensive backup and recovery capabilities by default, which means that if an important file or email is accidentally deleted, it may be lost forever. Backing up Office 365 data provides an additional layer of protection against accidental deletion.

Many organizations are subject to regulatory requirements around data retention and protection. By backing up Office 365 data, organizations can ensure that they are meeting these requirements and avoid potential legal and financial penalties.

Cybersecurity threats such as ransomware attacks can have a devastating impact on an organization's data. Backing up Office 365 data provides a way to recover from these types of attacks and minimize the impact on the organization.

Office 365 is critical to the day-to-day operations of many organizations. Backing up Office 365 data ensures that critical data is always available and accessible, even in the event of an unexpected outage or disruption.

OPPO provides both Cloud to Cloud Backup and Cloud to Premise Backup solutions to help organizations protect their data and ensure business continuity.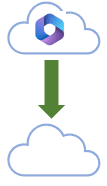 Cloud to Cloud Backup
Cloud to Cloud Backup solution allows organizations to back up their data from one cloud service to another, providing an additional layer of protection against accidental deletion, compliance issues, cybersecurity threats, and business disruptions. Our solution supports a wide range of cloud services and platforms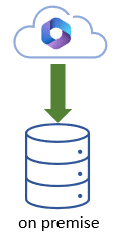 Cloud to on Premise Backup
Cloud to Premise Backup solution allows organizations to back up their data to an on-premise location, providing a way to recover data quickly and easily in the event of an unexpected outage or disruption. Our solution supports a wide range of data sources, including virtual machines, databases, applications, and file systems